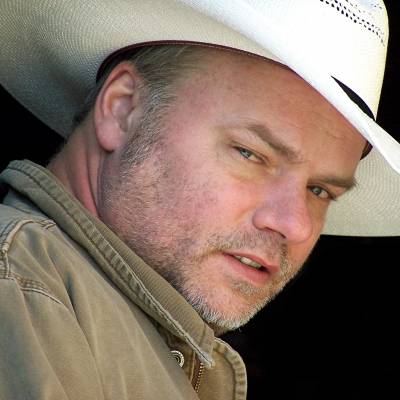 Event Description
Fred J. Eaglesmith was born, as he sings in his song Indian Motorcycles, "in the springtime of the '57 Chevy." Growing up on a series of farms in southern Ontario, as one of nine children born into a farming family, Eaglesmith recalls spending his childhood in two places: working on the farm, or going to church.
He started writing and playing music, influenced by Elvis and the sounds of roots music drifting into Ontario from far-away radio stations. He bought his first guitar with $12 he saved from his chores and hard work. When his family lost their farm, Eaglesmith, then 16, left home, hopped freight trains out west and traveled.
Eaglesmith's songs have been covered by a steadily growing list of artists: The Cowboy Junkies, Chris Knight, Dar Williams, Kasey Chambers, among others, and James King. One of his songs, 'Thinkin Bout You," is featured on the soundtrack of the recent Toby Keith movie, 'Broken Bridges." Film director Martin Scorsese has used his songs, as have others including James Caan in his movie "Viva Los Nowhere." Fred has also had feature roles in several film productions.
Eaglesmith won a Juno Award for Best Roots and Traditional Album - Solo, is a winner of the Canadian Independent Music Award and was a finalist in the 2006 International Songwriting Competition for his song, "Alcohol and Pills." Three tribute albums featuring covers of Eaglesmith's work have been recorded, and Fred and regularly scores on critics' top ten lists on both sides of the border, in Europe and in Australia, and on Americana charts. He holds the distinction of being the only Canadian composer to hold the #1 spot on the American Bluegrass chart for his song, 'Thirty Years of Farming.'
if you enjoy music at all (and a good laugh), Fred Eaglesmith is not to be missed. -The Courier Online
Long an active and committed partner to charities, Eaglesmith started his own fundraising and awareness initiative, Reflections, in early 2006. Reflections seeks to equip migrant farmworkers with bicycle safety devices and to ensure visibility and safety on the road. To date, Reflections has received thousands of dollars in donations, in addition to donations of reflectors and safety devices, and has equipped hundreds of bicycles belonging to migrant workers in Canada.